Mullets go way back to ancient times, to the 6th century to be precise, and according to our friends at Wikipedia, the hairstyle gets its name from a fish that has no neck and rots from the neck down. Gee, that sounds lovely.
So who the hell made the look popular?
We can blame Rod Stewart, Bono, David Bowie and Paul McCartney for this initially.
But Beastie Boys were the first ones to put the word mullet into our national consciousness with 1994's "Mullet Head." The rappers are on our side, though, describing the song in Grand Royal magazine as "Our impassioned plea for all peoples to stop doin' the do that's hair, there, and everywhere."
Fast-forward to not long ago, when some of Hollywood's biggest names failed miserably in attempting bring this style back.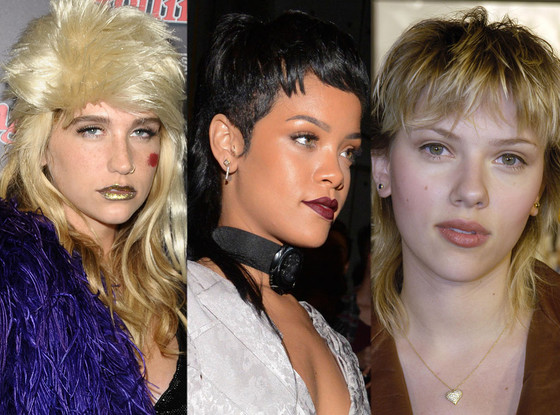 Kesha, Rihanna, Scarlett Johanssen, we love you a lot, but what were you thinking?! Let's all agree this is not a cute look—on anyone.
via E! News